If you're a fan of Dog Almighty, the series which airs on TVNZ on Demand you might know Maisy the three-legged dog. The show looks for New Zealand's most talented dog, and Maisy is a serious contester.
Maisy is three parts Jack Russell, one-part Fox Terrier, an agility circuit pro and is 100% driven. She and her pet parent Rachel are best buds. They ride quad bikes, herd cows, and spend time on the beach together.
PD insurance is a proud sponsor of Dog Almighty and recently we had a catch-up with Rachel. We asked her what motivated her to be on the TVNZ on Demand series and chatted to her about the ups and downs she and Maisy have shared.
Hit by a car
Sadly Maisy was hit a few years ago by a car going 80km/hr. When that happened everything changed. Rachel was devastated. She didn't have dog insurance and Maisy's life was on the line.
We asked her how the pair pulled through this tough time and what happened between then and now, joining the TVNZ on Demand series, Dog Almighty.
Here's our exclusive interview, in Rachel's own words:
Maisy's unfortunate accident
It happened when she was four years old. Maisy never ever left my side but this day she was on heat and strayed while I was busy with the horses. She wandered down the road, which she had never done, and was hit by a car going 80km/hr.
The lady who hit her came to tell me and my heart sank. I went out to the road and started calling Maisy's name. The lady put her hand on my shoulder and said, "no point calling her name, there's no way she's survived'. Gutted, I dropped to my knees. My friend was with me and said, "Go inside, I'll bring her body to you".
They searched for 15 minutes to find she'd crawled into a ditch and was surprisingly still alive.
We took her to the vet, who said little dogs often die of shock, there's little chance of Maisy surviving. She had a head injury and internal bleeding and bruising, as well as a severed nerve in her shoulder. She was in ICU for two days but survived!
Even though Maisy was paralysed in her leg, they initially kept it on. Then after one year she started dragging it, so the vet decided to take it off.
How you became Maisy's pet parent
I have always been around animals and love them. While growing up on a sheep farm in Mosgiel, we had chickens, farm dogs and pet sheep. But Maisy is the first pet I call my own.
When I was a kid, I pestered my parents to have my own dog. They said if I saved enough money I could. I started saving at 10, knowing I needed a couple of thousand dollars first. I understood I needed to pay for microchipping and other vet costs plus all the unexpected costs if something happened.
My first job to achieve my goal was picking up horse poo! When I was 15, I'd saved $2,000 and had always wanted a Jack Russell, a small dog with a lot of character.
I saw a local newspaper ad and for some reason, I knew Maisy was the right dog. I went to see her, and she was the cutest little thing. Maisy is both my first true pet and my best friend.
She was the pick of a litter of seven and the breeders were going to keep her. Then they found out they were having a child and thought it would be too much. I was lucky that Maisy was the last to be sold, and it was to me.
Remember to check out the Rachel and Maisy on the Dog Almighty series that airs on TVNZ on Demand, here.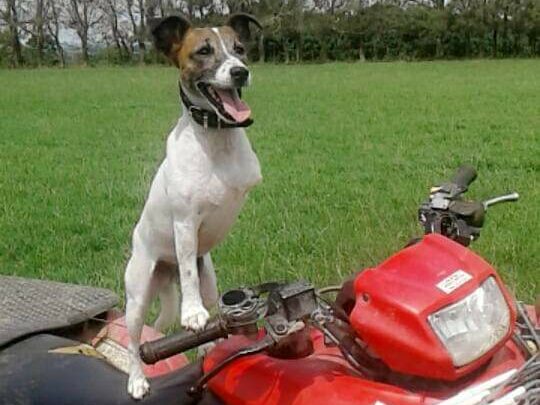 Did you have pet insurance at the time of Maisy's accident?
I didn't have pet insurance, but I did have a few thousand in my bank account for her. This is something my parents had always taught me.
When it came to the vet costs, I was very fortunate that I was studying vet nursing and coincidentally was doing work experience at Maisy's vet clinic. I was charged $400 for two days of ICU, which was extremely cheap. The same applies to the amputation – it was only $600.
I also had to pay for damage to car bumper, which I think was a $600 excess. I was really surprised I had to pay for the damage to the car for third party liability.
If you don't have lots of extra dollars in your bank account then I definitely think that you should invest in insurance. I was very lucky my vet bills were so cheap. Having worked at the vets' I know some bills can be $8,000 to $10,000, and not everyone has that in their back pocket.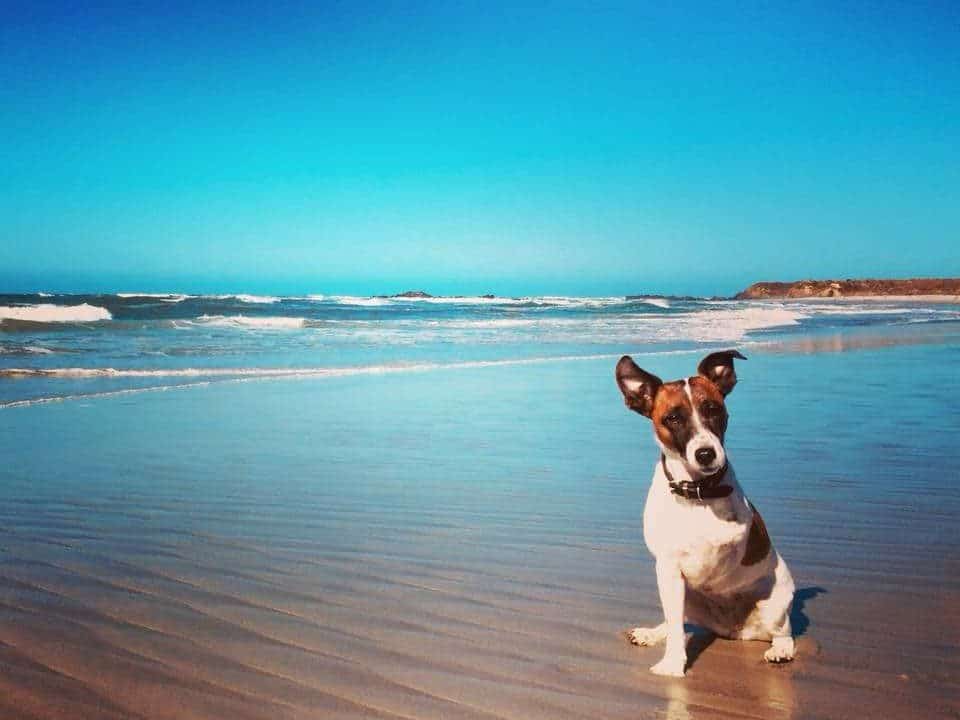 Tell us about the benefits Maisy brings to your life?
She's been amazing, a constant support with everything. I've had a lot of health issues and family health problems, like my dad passing away one year ago. Maisy has been so good throughout it all.
You can't be sad when a little furry thing is so excited to see you like it's the best thing that's ever happened to her. You can't help but smile. She's been a huge benefit to my life.
Maisy is 12 years old now and she absolutely loves life, treats and toys. She's all go and does everything 120%!
What motivated you to be on the TVNZ on Demand series, Dog Almighty?
Maisy has always been intelligent and quick to learn, even with three legs. We wanted to prove disability shouldn't deter you from being able to achieve your goals and enjoy yourself.
The challenges they've given us have required a lot of training but we're absolutely loving it. I've really enjoyed learning more about training my dog and learning from other competitors too. I'm loving it, spending every day doing things with my best, best friend. It's a dream come true to be spending time with my dog on a show.
PD Insurance: Check out the promo video for Dog Almighty from TVNZ on demand here:
What are your thoughts on pet insurance?
Being insured can mean you save a dog or another pet that you may not have been able to save otherwise.
Having pet insurance could've been the difference between Maisy being put down and simply having her leg amputated.
Car accidents and other critical situations can be very expensive, and they're not uncommon. Think about broken bones and so on. Surgery and other treatments can be thousands of dollars – not everyone can afford that.
Dog insurance enables medical treatment to happen without worrying about the cost. Maisy's accident was one of the more traumatic periods of my life and if I'd been worrying about money at the time too it would've pushed me over the edge.
Keeping your pet healthy makes you feel good too, that you're doing the absolute best you can for your dog. Statistics are the proof – they say my dog will live longer if I keep her healthy.
Click below to get a quote for your pet plan today.