Not so long ago, the idea of microchipping pets still seemed like sci-fi and gave some pet parents the shivers. The dog microchip these days is not only normal but for Kiwi dogs it's also mandatory (and in some regions, for cats too).
Since our dogs can't explain what it feels like to be microchipped, we've decided to share the ins and outs of what's involved. So at the very least, you can rest assured that Woof is safe and traceable if he or she goes wandering… or is stolen. Which is unfortunately becoming more common.
What is a dog microchip?
A dog microchip is a computer chip about the size of a single grain of rice. It has a unique number that's stored on the national dog database together with the pet's registered details.
All anyone needs to check the microchip number is a microchip scanner – something most, if not all, vets have. This unique serial number links to the dog's full ownership details on the dog database.
Although you register your pup every year, a microchip is permanent, so you only ever need to get it placed once (though it will probably move around a little).
In other words, it's a permanent method of identification for your pooch.
Does it hurt to microchip a dog?
Placing a dog microchip is a quick and relatively painless procedure that only takes a few seconds. The vet surgically places the microchip just below the skin between the dog's shoulder blades.
The chip is so tiny that it can be implanted via injection. As you know, although injections can sound scary beforehand the actual procedure is much simpler. And given that pup won't be expecting the injection, they'll be saved the worry.
In fact, this procedure is so minor your pup won't need anaesthetic, which also means no recovering afterwards. If you're planning to neuter or spay your dog, you might want to double up and have it done at the same time. That way you can save your friend the added visit to the vet.
Watch this video to see how tiny a microchip is and how easily it's implanted.
The rules for chipping a dog in NZ
According to the Department of Internal Affairs, it's a legal requirement for all Kiwi canines to be microchipped. With the exception of working dogs.
The two main reasons dogs must be microchipped are:
Dog safety. Any pup who goes wandering and gets lost can be scanned for their info and easily reunited with their pet parent. This also applies if a pet is stolen, and the thief tries to reregister them. Read up on how to find lost pets.
Public safety. Some owners try to conceal their dog's identity if it's vicious or has attacked a member of society. Microchips help eliminate this bad practice, so dogs who are dangerous to the public can be classified as menacing. This can help prevent avoid further attacks. Read why do dogs bite to find out more about this situation.
National dog database of New Zealand
When your pup gets microchipped, you're issued with a microchip certificate. You can either take your dog or the certificate with you when you go to record the information on the National Dog Database.
Note that until you do this, you're out of step with the law.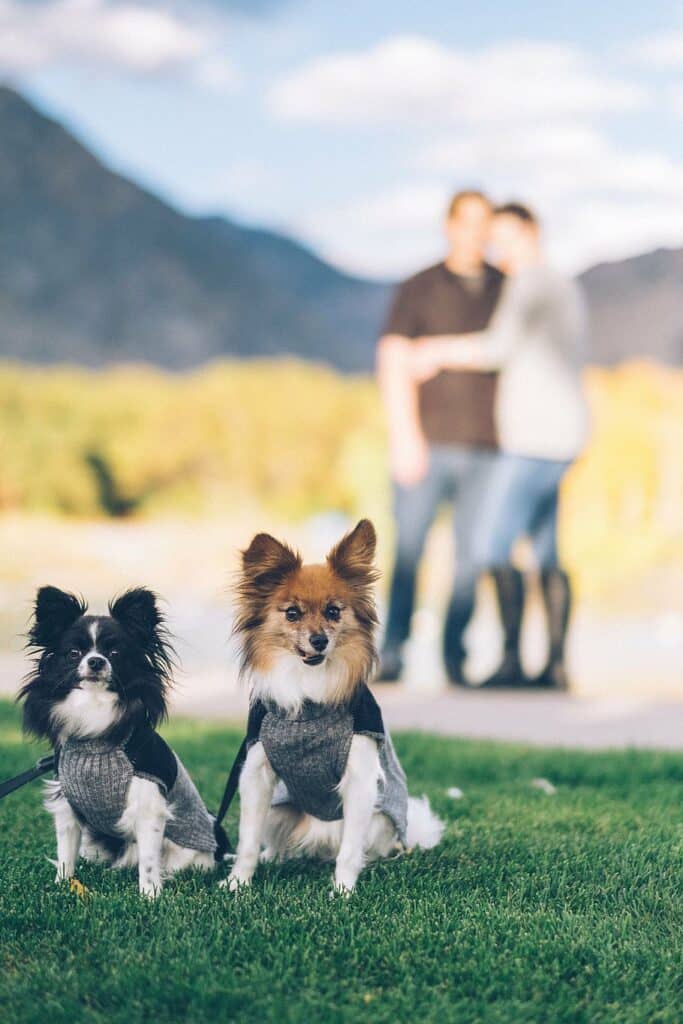 Is a dog microchip safe?
Maybe you've read stories about microchips not working or moving around. Nothing to worry about here…
When a microchip is placed incorrectly, it may not be readable. However, your trusted vet will be familiar with the correct way to insert it. And you can always ask them to scan and check during your regular check-up visits.
Secondly, although there have been some instances of the chip 'moving around' or causing problems, these are very rare. The danger of not having your dog returned to you because it's not chipped far outweighs this risk.
According to a British Journal of Small Animal Practice survey, from approximately 2.3 million microchips placed only 165 chips moved around. The same report shares that there were 122 instances of an adverse reaction such as the microchip not working or an infection.
Also note that if a microchip moves around, this usually won't stop it from being picked up by a scanner.
How much to microchip a dog NZ
The cost of a dog microchip with all admins related costs can range up to $100 and some vets will discount it if you combine it with another procedure.
One of the benefits of our pet insurance wellness package (an add-on to the Deluxe and Classic plans that comes at an extra cost) is that we cover dog microchipping as well as desexing.