As the holidays approach, you may be travelling to places where your furry friend can't accompany you. Make sure you know what pet boarding will cost and what to consider, to make the experience as stress-free as possible (for the both of you).
The prospect of deciding between kennels vs pet sitters vs other types of boarding for your beloved dog or cat can be stress inducing for pet owners who want the best for their fur children. These tips will help make the process a little easier and ensure you have peace of mind when your pet is boarded.
1. Consider costs of pet boarding
Weighing up the cost of pet boarding services is an important consideration. You want to find a quality facility that you can afford. Don't go for the cheapest option, make sure you're sending your fur friend to a reputable kennel or cattery.
A reference from a fellow pet lover who's used that facility before and had a happy experience is a good place to start. You can also ask your veterinarian, groomer, or neighbours.
Boarding facilities usually charge per day. Ask the owner what form of payment they take and when payment should be made. Make sure you understand the checkout time and how much you'll be charged if you're late. Find out their cancellation policy too, as you never know when plans might change.
PD Insurance is one of the few pet insurance providers that has optional extras that cover your pet even when they're well. The Wellness Benefits package add-on for our Classic and Deluxe plans helps cover pet boarding at accredited kennels and catteries. Get a pet quote now.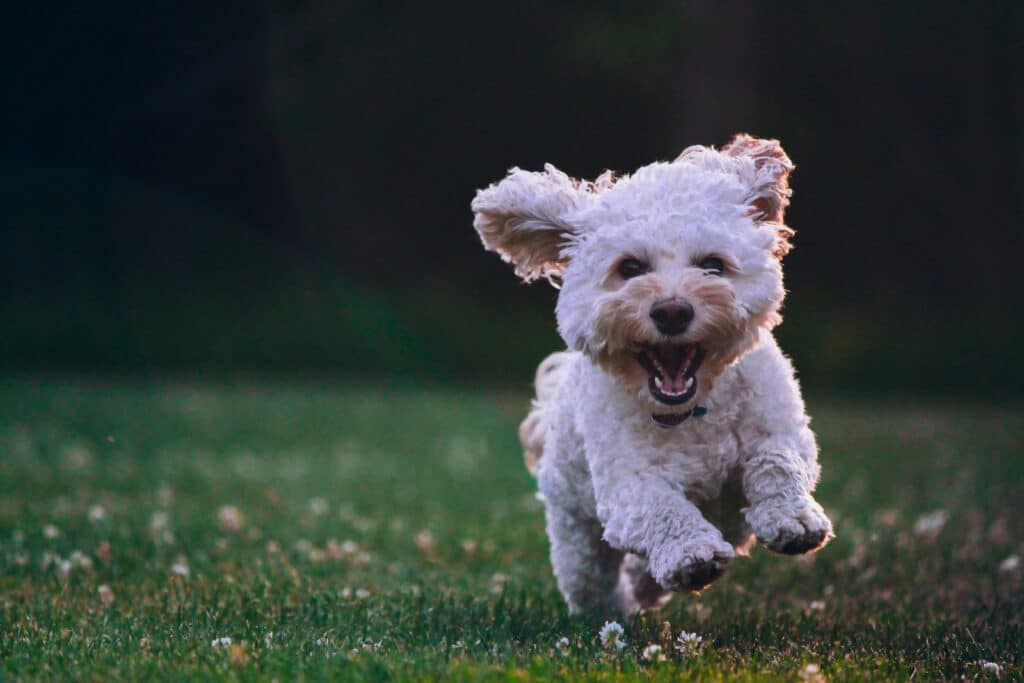 2.  Book a pet boarding facility visit
It's always a good idea to pay the boarding kennel a visit before you book your pet in. Contact the kennel well in advance and visit with a check list handy.
Make sure that the premises are clean, safe, securely fenced and comfortable, and they don't practice dog chaining or confine them to cages around the clock. There should be adequate, securely fenced exercise areas and sleeping areas with comfortable non-slip surfaces.
Also ask how many dogs they'll care for at a time and what stimulation they offer. How long do exercise sessions last and what's involved? Will your pet get cuddles or any affection while they're staying over? While you're on holiday you want to know your furry family member is living their best life too.
Talk to the caretakers at the facility and find out what their experience is interacting with dogs – do they have animal care education and training? If so (hopefully so!), how many years and in what types of roles? Ideally, they'll ask all about your pup/cat too – their interest in your pet says a lot about how they'll treat them.
Not looking at dog kennels because you're taking your feline Felix to a cattery? All the above apply to her accommodation too! Ask the right questions and you'll be confident in your pet boarding choice.
3. Get your vaccination ducks in a row
Often, boarding facilities require animals to be up to date with pet vaccinations before being allowed into their facility. Find out well in advance exactly what shots are required, and make sure your pet's vaccination card is up to date.
Dogs may require a bordetella shot, along with distemper, hepatitis, parvo (symptoms are listed here) and parainfluenza. For cats, the most commonly required vaccinations are the FVRCP vaccine (Feline Viral Rhinotracheitis, Calicivirus and Panleukopenia) and a leukaemia vaccine if your cat goes outdoors.
Non-core vaccines like kennel cough in New Zealand for dogs and feline immunodeficiency virus for Kiwi cats may also be required.
4. Food for pet boarding thought
A kennel, cattery or other pet boarding situation is a completely new environment for your pet; introducing additional changes during the process will add to their stress. One way to keep a semblance of home is to ensure they eat the same food as there, ideally at similar times.
Find out if the pet boarding services include allowing a differing diet from what's offered. Supply them with enough food for the duration of your pet's stay and consider portioning food out in in separate bags or containers for easy feeding. Also ensure the staff is aware of any digestive issues or allergies.
5. Enjoy your holiday!
If you've done your due diligence and your pet's at safe, reputable accommodation, there really is no need to stress. Your pet is in good hands, and will be fed, happy, and waiting for your return.
Want pet insurance that covers your pet's toosh for illness and injury AND helps cover their pet boarding costs? Check out our pet insurance plans plus the Wellness Benefits package add-on and get a pet quote now.