If you've heard of the cat café concept, you're either absolutely delighted at it, or completely mystified. But believe it or not, they've taken off and are becoming more and more common worldwide. If you're still lost, don't worry, we're here to walk you through evvvverything cat café related.
And if you're already a cat cafe fan, we're with you in crossing fingers that we can access them again soon!
What is a cat café?
Put simply, a cat café is a place where people can come and spend some time amongst…well…cats. These places often also offer drinks and food, the same as a normal café would. But in some cases, they might be all about the cats and not offer anything else.
Generally, you pay either in the form of an hourly payment or by buying drinks and food. Either way, it's a good chance for you to relax and spend some time in the presence of kitties. Because they're actually great for your health.
Read more about why sleeping with your cat is mutually beneficial. And then maybe try and take a quick nap in that café! 😉
Sometimes, these cat cafés are tied to a rescue centre or welfare organisation. This means if you fall in love with one of the cute felines sharing your coffee, you can even adopt them. But again, not always. Each cat café has their own unique selling point. Just like each cat.
Where did cat cafés start?
Cat cafés are quite a new thing, having only garnered mainstream attention in the last decade or so.
Their creation is often attributed to Japan. But in reality, the first cat café was actually started in Taipei in 1998. Although, legend also says there was a cat café in Vienna way back in 1912 but it closed. We don't have any proof of that, so we'll have to give the title to Taipei.
Nowadays, Japan has more cat cafes than any other country. So although Japan only opened their first cat café in 2004 in Osaka, they're the ones we can thank for making cat cafés "a thing." And why not? When space is limited and it's difficult to keep pets, a cat café is the perfect antidote.
COVID has only highlighted the need for these cat cafes.
The effects of lockdowns globally has meant lots of people seeking the comfort of an animal without the commitment. We totally get that. Read about how pet love helps us navigate COVID here.
Cat cafés offer a way for animal lovers to engage with cats, ease their loneliness or boost happiness further, and experience love and mutual touch. Sounds like a win win to us.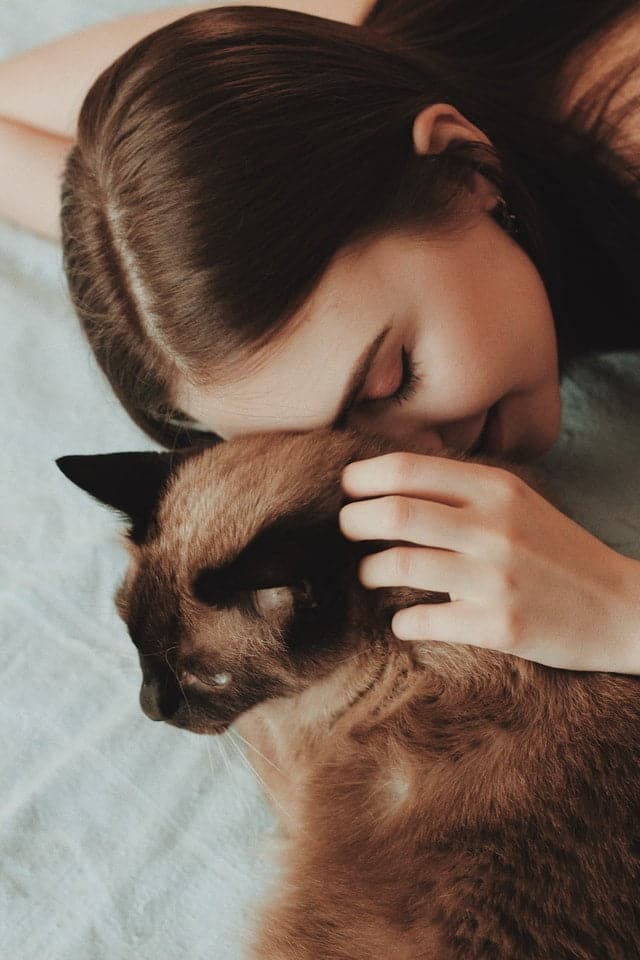 Finding a cat café in New Zealand
We maintain that cat cafés are a thing we expect will only gain in popularity. And Japan proves it, with no less than 150 last time we checked. 50 are in Tokyo alone. The USA has around 120 of them and the UK around 20.
But can you visit a cat café in New Zealand? Has the tradition made its way to this part of the world? You're in luck. New Zealand does have cat cafés!
Depending on whereabouts in New Zealand you live, it might not be a long drive to get your fingers into those furry felines. You may not have 100 to choose from, but here are some Kiwi cat cafés you could check out:
If you want to find one local to you, your best bet is probably social media, community groups, or word of mouth. Who knows, maybe there's a tiny cat café not far away where kittens and cats are just waiting for a cuddle with a willing human!
Cat insurance
If you visit a cat café and end up realising your life needs a little something extra, adopting a cat is a great way to go about it. And if you're already thinking about it despite no cafe visits yet, consider whether one or two kittens (or cats) is a better option for you.
After that, you should make cat insurance your next step. That way, you'll have peace of mind that kitty is financially protected against everything from hefty medical bills to regular check-ups. So you can all enjoy the more important things; like cat cuddles and coffee.