Facebook Posts
This message is only visible to admins.
Problem displaying Facebook posts. Backup cache in use.
Click to show error
Error: Invalid OAuth access token - Cannot parse access token Type: OAuthException
Getting a pet you can take care of for life requires considerable planning and finding that special connection. If you've received a pet for Christmas (or adopted at another time), becoming a pet parent overnight may have sent you into shock. Are you realising you can't keep a pet?
Perhaps you asked for a pet but feel unprepared to see it through, or your living/financial circumstances have changed. You may have unwittingly received this adorable fluff ball and just aren't ready to commit to parenthood at this time. Someone in your home may have animal allergies you were unaware of beforehand. Or you have long working hours that will keep you and a pet from spending quality time together.
We're not here to judge, though we'll always say think twice before giving pets as Christmas gifts. Instead, we're hoping to help you seek the best outcome for the animal. If you can't care properly for a pet you got for Christmas, setting them up for success is still a possibility. Discover how…
Steps to take when you can't keep a pet
HUHA stands for Helping You Help Animals and they are New Zealand's leading no-kill shelter. They see many homeless animals through their door every week.
We spoke to HUHA founder Carolyn, who says it can be more beneficial to give up a pet than keep it in less than ideal circumstances.
"They can very quickly develop behavioural issues. Don't shove them outside and expect things to work out. If you know this cat, dog or guinea pig is never going to fit your family act responsibly and fast. By letting them go you are giving them a chance at finding the home they deserve," she explains.
If you know you can't give the animal the attention, affection and love they need then explore avenues that will give them this.
Surrender animals responsibly
If you've decided that fur kid and you must part ways, there are several animal shelters in New Zealand. Be sure to research them thoroughly before entrusting them with your animal's care.
Carolyn says "Sign animals over to a shelter who you know will assess their behaviour, health and rehome them responsibly. Never put animals online for sale or sell them to people you don't know. It may solve the problem for you, but that animal could go onto having a devastating life. Rather, set them up to succeed."
As part of HUHA's adoption process, they check the animal's needs. They also check the suitability of the adoptive family and environment to ensure long term success for the pets and people. This thoughtful approach results in a suitable match-up of beings who can settle into a happy life together.
Health check
An animal with a great health record stands a far better chance at being adopted by a loving new family. If you can afford to, get your pet's health records up to date so they have a better chance at adoption.
Take them to a vet for the following:
Vaccinate
Desex
Microchip
Deworm

This may not be possible for everyone, but if it's in your reach, you'll be doing a great deed for the animal's future. Even better – read our article on routine pet care and tick everything off the list before you hand them over.
Think you can't keep a pet but unsure?
If you want to keep your companion animal are having second thoughts, look at the reasons why.
Are you overrun with young pet "zoomies" and feeling overwhelmed? If so, you're not alone… remember a young pet's energy usually mellows over time. Perhaps you could try some puppy training tips.
Are you worried because you're at work all day and your pet shows signs of pet separation anxiety? Know you can work on this and potentially solve the issue.
If you want to keep your pet but are worried about being a bad pet parent, consider these options:
Animal specialists: If you're struggling with new/young pet behaviour, consider bringing in a behaviouralist or speaking to a vet. Animal specialists have seen it all and have a wealth of knowledge to share.
Community outreach: Find out if someone in your community would benefit from spending time with your animal. Speak to neighbours, friends and family. A responsible person you know might enjoy going for walks or spending quality time at home with your fur kid. If your working hours don't allow for enough quality petting time, maybe you can still keep your pet! They say it takes a village to raise a child… could this approach help with pet parenting?
Carolyn says, "Of course, families should always work hard to remedy any issues. Sometimes it's simply a case of investing more time and consideration. But if their situation is ultimately a terrible match for the pet, responsibly letting them go before frustrated behaviours develop on either side can be the best thing to do."
Working through any issues will be achievable only if you're striving toward a long-term relationship you really believe in.
If not, perhaps it's better to let your animal have a chance at finding the best forever home through a good shelter.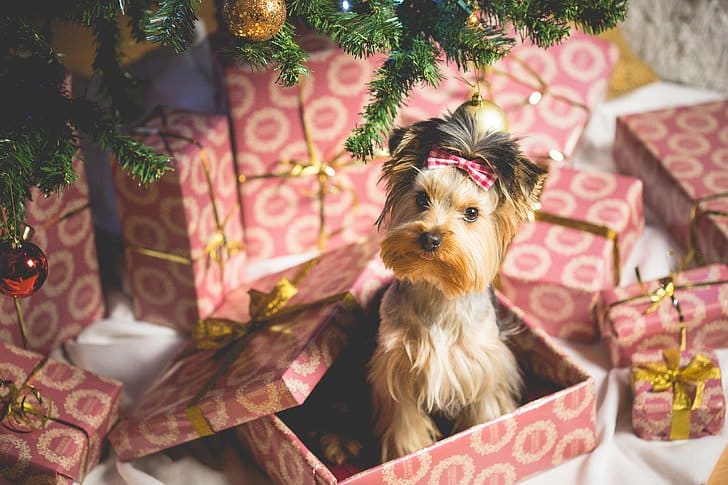 Why you shouldn't give pets as gifts
Giving a pet as a present can be irresponsible and unkind to both the recipient and the pet. Especially around holidays when there's often more to do, such as increased celebrations or travel.
A pet is a long-term, expensive, and time-consuming responsibility – and it's worth it only if you're prepared for the commitment. No-one deserves a responsibility like this unless they are involved in the decision-making process and preparation.
You may ask what about giving your own kids a pet? Because pets are kids too, this is a great option if you are committed to being the pet parent yourself. If you can dedicate time in your schedule to teaching these responsibilities to your kids even better! Read about the best pets for kids of all ages.
The overarching message on this? When it comes to pets as gifts – think before you buy and give responsibly. Do the best thing by the animal.
The best gift you can give
Every pet deserves a chance at success. If you've committed to becoming a pet parent, consider giving your pet a cat insurance or dog insurance plan. Financial cover for medical care for accidents, illnesses, infections, allergies, dental issues, non-routine vet visits and so much more can be a huge relief.  
Or why not give someone you know who has a pet the gift of pet insurance? With PD Insurance it's simple, cheap and you don't need to be tied into a contract. And it's easy as pie to get a quote.