Facebook Posts
This message is only visible to admins.
Problem displaying Facebook posts. Backup cache in use.
Click to show error
Error: Invalid OAuth access token - Cannot parse access token Type: OAuthException
It's National Pet Day this Sunday, 11 April, and as a nation of pet lovers this is a celebration we can get behind. While our own pets are showered with love daily, shelter animals across the country aren't as lucky. If you've ever wondered how to donate to animal shelters, we're here to help you.
Plus, we take a look at exactly what animal shelters love when it comes to donations.
Read on to find out what and how animal shelters wish you would donate.
How to donate to animal shelters
Wondering exactly how to donate to animal shelters, especially while COVID is still in play? Most shelters have a myriad of ways in which you can donate, all in an effort to make it easier for you to support them.
For instance, HUHA's donation page outlines four ways to donate cash: via internet banking, PayPal, Givealittle, or even cheque. You'll find quite a few local shelters on Givealittle, like Friends with Tales, The Animal Sanctuary and ARAN Animal Rescue to name but a few.
Some shelters like Pet Refuge and Paw Justice even offer a convenient way for you to make a recurring monthly donation. Both Pet Refuge and Paw Justice are available to help you if you'd also/instead like to make a bequest and leave something to them in your Will.
But cash isn't the only king.
Many shelters, including some of those above, will offer fundraising and donation drives or events. In these cases, you can usually drop off physical goods at the premises, or take part in a fun day out where the proceeds go to animal rescue. These aren't always well advertised, so make sure to follow your local shelters' social media pages to stay updated.
Some animal rescue centres and shelters allow you to donate at their permanent premises. Just remember to phone in advance to check if they're open for donation drop-offs as COVID restrictions are constantly changing and may apply in some places from time to time.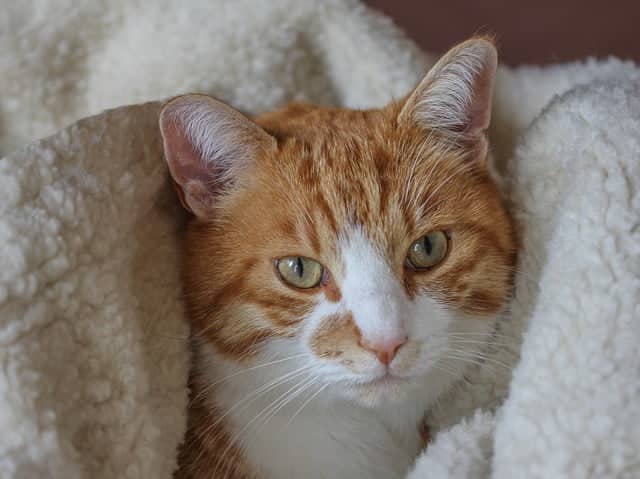 What to donate to animal shelters
If you're looking to donate to an animal shelter, what should you be giving? There's no doubt that shelters and rescue organisations are always in need of cash donations. This allows them to use the funds for whatever they need, be it medical bills, food, or other hard costs like rent or infrastructure.
That said, not everybody has the means to donate cash. And that's fine! Anything useful you can donate to help alleviate the pressure on animal shelters will be very gratefully received.
We've done the hard work for you and trawled animal shelter wish lists and websites to find out what they're in need of. Here are some donation ideas if you'd prefer not to opt for cash:
Food for animals of all ages and sizes
Toys
Treats
Blankets
Beds
Towels
Scratching posts
Kennels/hutches/shelters
Medical supplies (bandages, wound dressings, wormers, etc)
Collars, leashes, harnesses etc
Pet jackets/coats
Cat litter
Milk powder
Mattresses
Old bedding and pillows
Sponsorship of a specific animal
Household appliances like washing machines (for the blankets, beds, jackets and so on!)
Washing detergent
Tools
Shelter and fencing materials

This isn't an exhaustive list, and your shelter may need something specific. The best way to find out is to ask! Make sure you're donating something useful rather than something they'll need to throw out.
What else can you donate to animal shelters, and how?
Depending on the shelter and the animals they take in they may also have other, more specific needs. Hay is useful for horses and rabbits, for instance. Whereas a shelter who handles cattle or sheep might need old baths or water troughs.
You'll also find op shops that sell to the public on behalf of animal shelters, to raise money for them. These are a great place to drop off your unwanted clothes, shoes, and household goods. As long as they're in good condition, that is!
Somebody out there will fall in love with your barely-worn pair of jeans, buy them, and pay for an animal's dinner in the process. Again, you'll have to use Google to search for op shops near you who support animal charities. Or ask your local shelters or community groups – they will have suggestions.
And if you're able to, why don't you shop at these places wherever possible? That way you can do good while you shop, for the animals and the environment. The HUHA Ethical Gift Store is a good place to start.
Donating your time to animal shelters
Animal shelters are always in need of reliable volunteers to help out. If you can volunteer for a few hours a week, you can make a real difference to animal rescue organisations. They're always short of dedicated and reliable people.
Be sure you can commit to however much time you offer at the start, and be ready to help with projects you might not have envisioned. We all want to cuddle cats and walk dogs, but the reality is shelters need help with that and so much more.
If you're up for cleaning cages, helping out with admin, taking adoption album photos, managing social media updates, fetching donations, planning fundraisers, and all manner of other tasks that come with keeping an animal shelter afloat, your local one would love to hear from you.
And who knows, maybe you'll find the perfect furry companion at the same time.
What not to donate
Donations come from a place of kindness, but there are some things shelters can't use. They're not ungrateful for your support, but if you're going to donate, try to avoid offering these items. Instead, take them to somewhere that can put them to better use.
For example, don't donate old, broken, unusable items to shelters or op shops. It only puts extra pressure on charities to dispose of them responsibly. So that threadbare blanket (paws can get caught or they may choke on pieces) or wobbly chair (no one needs a fall) should probably be thrown away, not donated to charity.
If you're unsure whether an item is suitable, just check with the shelter. Some don't accept things because they're stricter about the safety risks whereas others do, like duvet inners.
Helping animal shelters in other ways
Aside from donating, adopting a pet is another way to help animal shelters. Being a first time pet owner is a wonderful experience, but you need to be prepared for the responsibility.
Read our advice on bringing home an adopted dog and look over our dog adoption checklist.
More of a cat person? Find out if you're ready to adopt a cat here.
If you do adopt a pet, pet insurance can help to keep them safe and healthy. Check out our dog insurance plans and cat insurance plans.