Matariki New Year is the perfect time of year for a bit of stargazing. And who better to accompany you under the night sky than your loved ones, which of course includes your curious cat or daring dog. (Or both).
1 January is a popular date around the world for celebrating New Year. But it's certainly not the only one; rather it's one of many. For Kiwi people and pets, this is a special time of the year because the Matariki cluster of stars is overhead. It's a time to reflect on the past 12 months and celebrate the 12 months to come.
We're dedicating this article to pet lovers looking for fun ways to celebrate Matariki with furry family. We've put together a stellar list of options to suit going out or staying in.
What is Matariki?
In New Zealand, Matariki is the celebration of the new year according to the arrival of the Matariki star cluster. Nine stars make up the cluster and they're visibly larger than those around them. Matariki is the star at the centre of the cluster.
But since we're talking about stars, and stars are so much cooler to talk about when you can actually see them, let's take a sneak peek. Here's what the Matariki star cluster looks like, and what each star in the cluster is called:

When is Matariki?
Like many ancient New Year celebrations, Matariki New Year follows the movement of planets, moon and stars. This means the date isn't fixed. The Matariki star cluster rises in mid-winter so the New Year celebration will always be around this time.
This year the public holiday to celebrate Matariki New Year falls on Friday 24 June.
Although the public holiday to celebrate this occasion will shift each year, it's always going to be on a Friday. That means long weekends with friends and family of the people and furry kind!
With that in mind, here are some great ways to share this special moment with your pets.
Celebrate the present and the environment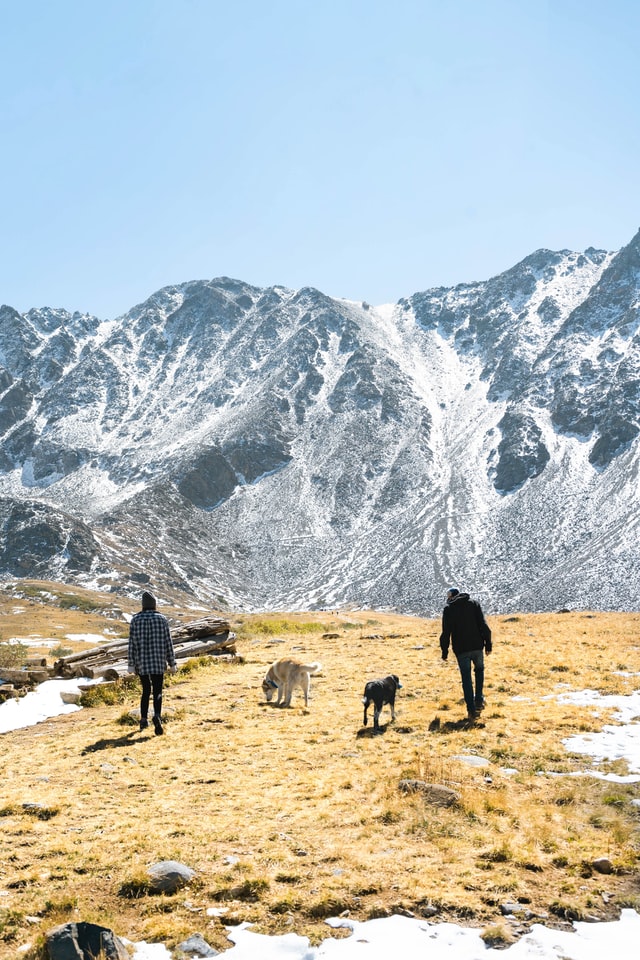 New Zealand is such a special place because of its raw beauty. That's of course why it's the favourite hotspot for filming epics like Lord of the Rings and Jane Campion's latest, The Power of the Dog.
For those of us who call it home, having Matariki New Year is a time to appreciate the natural beauty around us. What better way than a day trip with our cats and dogs?
Here are some great options to satisfy you and your four-legged friends:
🐶. Beaches. Take a trip to one of NZ's dog friendly beaches
😺. Luxury getaway. See our swish selection of luxury pet holiday destinations for Matariki
🐶. Road trip. Read tips for travelling with pets plus our guide to road tripping with your pet

Of course, with the passing of time, not only is there the present to consider. There's also what's past and still to come that need commemoration and celebration.
Remember the past and prepare for the future
The symbolic meaning of New Year is of course new beginning. Every new beginning is also a chance to remember all that's come before and be grateful for these moments passed.
For many pet owners across New Zealand, it also means remembering pets we've loved and lost. Cats and dogs who'll forever leave their mark on our hearts and who've changed our lives for the better.
For expecting and first time pet owners, celebrating Matariki may involve planning for their future. Or it could be all about buying a new kitten or adopting a dog. For existing pet owners it could mean giving your pets a new gift.
Here are some great gift ideas for cats and dogs:
🐶. In our selection of dog jackets, beds and other winter warmers
😺. In our selection of cat beds and other favourite winter buys for your shopping list

And of course there's one gift that stands the test of time, and is a great way to start the year…
Pet insurance, a gift for life
While gazing out at the Matariki star cluster one striking thought is how precious life is. The lives of those people and animals who we share our hearts and homes with.
It's just another reason to choose a simple to use yet affordable and reliable pet insurance plan. That way your pet can have unexpected vet visits, prescribed medication, surgery, hospital stay overs and more without you having to give it a second thought. Without your worrying about the costs.
Giving your pet their best life while reducing any financial stress around it is worth celebrating. Click below to find out about getting one or more months of pet insurance absolutely FREE!