Love Your Pet Day is only one day a year!? Surely that's not enough for us Kiwi pet parents? We need 365 days at the bare minimum. And some.
And to prove that's how Kiwi's feel about our pets, PD has dug a little deeper and done some research.
To celebrate the international 'Love Your Pet Day' last weekend (Sunday 20 Feb), PD surveyed 1,000+ pet parents to find out how they bond with their pet. And the answers are…
Love Your Pet Day
For Love Your Pet Day, we asked our respondents who they love more out of their pet and their partner. Yes that's cheeky, and we know it. But all in the spirit of pet love.
It turns out 27% love their pet more (no names mentioned) and 8% love their partner more. 22% aren't in a relationship, which means they love their pet most. And in a happy balance, 44% say they love both the same.
Cheekiest ways our pets love us
We asked pet parents what's the cheekiest thing their pet has done. The results included poop, socks, false teeth and more. Let's elaborate:
One pet stole their mum's false teeth (it's unconfirmed whether these were returned in good nick or eaten)
"My dog ate my homework" actually came up (we believe you; we really do)
Another dog did the unthinkable and farted during their mom's dinner date then slunk off, leaving her to take the blame
Someone's dog swallowed a sock whole, at the height of lockdown, and had to be rushed to the vet (and was fine. thankfully)
But the cat that takes the cake actually pooped on its parent while they were asleep. This kitten then proceeded to "bury" said poop using her duvet (meee-OW)!
It turns out our pets have some interesting quirks. So many in fact, that we may have to dedicate an entire blog post to this alone. Watch this space.
But for now, let's move onto more of the interesting stats that came up…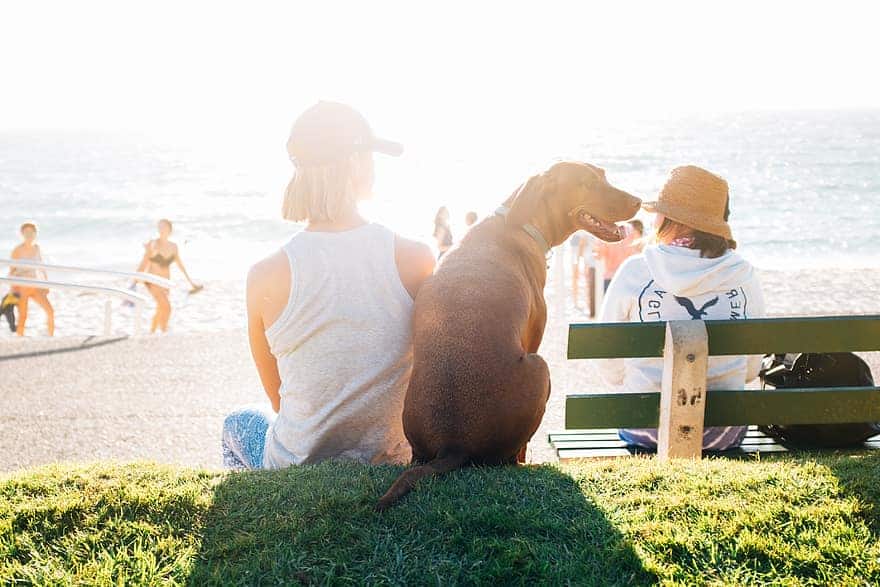 COVID-19 and pets
Lockdowns have made a huge impact on the bonds we share with our fur babies. It's not just pets who are happier because we're home more often, so are we. 50% of our respondents say they love their pets even more because of this shared time together.
When asked about COVID-19 in animals, 33% of pet parents say they're worried about their pet getting it. A COVID-19 vaccination for pets is being developed. So, we asked pet parents whether they'd vaccinate their pets.
The answers are as follows:
Yes, no matter how much it cost: 26%
Yes, if it's affordable: 27%
Yes, no matter the cost: 26%
No, regardless of cost: 7%
Unsure: 39%
Happily, even though pets can get SARS-CoV-2 (the virus which causes COVID-19), as far as we know they only get mild symptoms if any. It turns out every cloud does have a silver lining!
Spaying and neutering pets
Desexing pets came out as a hot topic in our survey. 91% of pet parents believe in desexing pets to curb the number of unwanted and abandoned pets in New Zealand.
In addition, 34% have a shelter-adopted pet (well done)! And another 12% are the proud adoptive parents of a stray.
If it's a question of whether or not to spay and neuter cats and dogs, or leave them free to breed, pet parents are well-educated. They're making informed choices about desexing and understand their role in limiting the number of unwanted pets in New Zealand.
Yay! Well done for responsible pet ownership.
Pets love
Our favourite part of the survey was finding out how you show your pets love. There were so many great answers. And of course, some answers came out tops.
Let's look at what these are:
Giving cuddles whenever they want: 94%
Playing with them: 93%
Talking with them: 92% (seriously, pets make excellent therapists)
Giving pets toys: 84%
Providing high-quality food: 83%
Regular exercise: 76% (good for us too)
Sharing a bed with their fur babies: 73% (here's why sleeping with your dog in your bed is good for you)
One of the best outcomes of the survey is the discovery that 86% of pet parents show their pets love with regular vet visits. In addition, 74% of pet parents feel it should be a legal requirement for cats to be registered and microchipped. Just like it is for dogs.
Chief operating officer for PD Insurance, Michelle Le Long says, "Just as it is for humans, health is wealth for pets." She adds that "For those who don't yet have pet insurance, it's a good time to reconsider. It reduces the worry of large treatment costs, giving us more headspace and greater capacity to show pets our love."
Pet insurance helps reduce costs of vet visits, microchipping, vaccinations and so much more. It's worth considering if you haven't shown your pet the love in this way yet.
Love your pet day – over to you
So, whether you're a cat person (16%) or a dog person (38%) or both (46%), what's clear is how much we love our pets! Thank you to the pet parents who filled in our survey on our Facebook page. We're so lucky to have you as part of our community.
And to all pet parents, are there any questions you'd like us to include in our next survey? Tell us in the comments.