"Puppies for sale". Those three words can be hard to resist for someone looking to add some big puppy dog eyes to their family. But with online puppy scams on the rise, doing your background research is vital.
Once you've done your due diligence you can buy a puppy with confidence.
The past few years mark a time none of us will forget in a hurry. A global pandemic, catastrophic bushfires, turbulent elections… But a lesser known curveball is the rise of online puppy scams. So, what's with that?
How COVID affects pet adoption and puppy scams
Well, there's been a dramatic surge in the number of people adopting dogs. From forced lockdowns to ongoing work-from-home arrangements, it seems lots of people have decided their lifestyle now supports pet ownership.
In fact, more than one in eight of the 1,000+ pet parents we recently surveyed said they took on a new pet due to COVID. And nearly three in four said that their pet/s helped them cope during that period (and no doubt still are).
We think that's wonderful!
Considering adding a new pet to your family? Be sure you've factored in the hidden costs first, by reading our 'real price of new pets' article here.
You may also want to read our 'how to prove your dog is purebred and how to tell if a dog is purebred tips.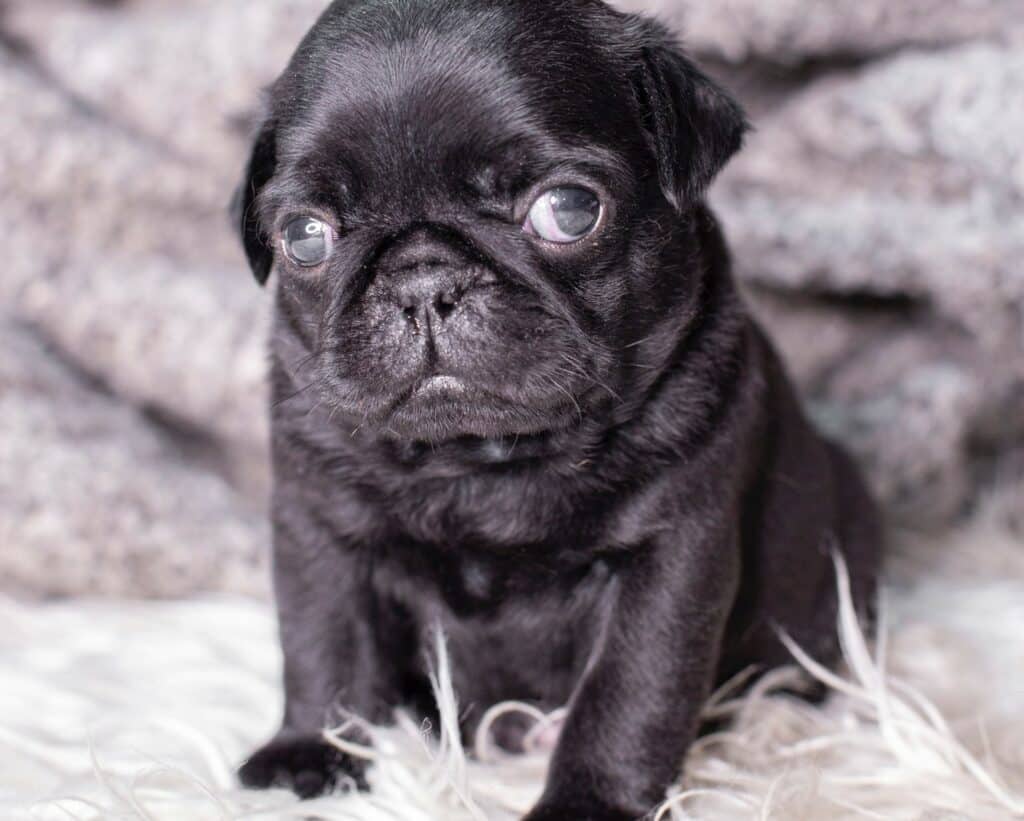 Dog theft linked to puppy scams
Unfortunately, online opportunists lurk among the happy snaps of smiling families playing outside with roly-poly puppies. The rise in demand for puppies has provided increased prospecting potential for these puppy scammers.
In fact, many black market scammers find puppies to be safer to deal than the usual contraband they deal in, which is leading to a significant spike in stolen dogs. And across the ditch in Australia, more than $300,000 has been lost to online puppy scams so far this year. The government there has even issued official warnings.
Puppy scams vs puppy mills in New Zealand
Kiwis aren't immune – puppy scams are operating in New Zealand too. Join any dog enthusiast Facebook group here and you'll soon see a conversation about it. And puppy mills in New Zealand are a real problem too. While you'll still get a puppy in return for your hard-earned cash, they're often bred and kept inhumanely.
If you're looking to buy a puppy, avoid puppy scams by knowing how to find ethical dog breeders. Or perhaps consider bringing home and adopted dog instead. Shelters in New Zealand are overpopulated with unwanted puppies and dogs. These pooches are just waiting to fill someone's heart. Because every day is national puppy day, read our dog adoption checklist to get started.
Puppy scams target popular NZ dog breeds
While not limited to specific breeds, puppy scams often target small, popular and expensive breeds like English and French bulldogs and hybrid dog breeds like the Spoodle. You get the idea, puppy scams tend to deal in the top dog breeds in New Zealand.
Kiwi social media groups centred around popular breeds are regularly removing posts from suspected puppy scammers trying to sell non-existent animals.
So how do you keep yourself safe from scammers when looking for your next dog?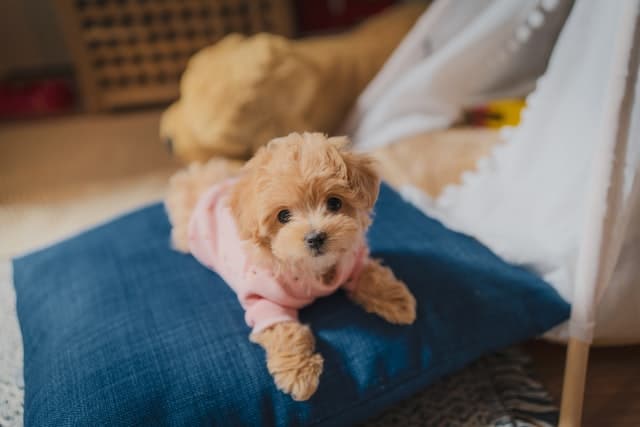 How to spot puppy scams
While puppy scam tactics can vary, there are patterns with how scammers operate. The following may be signs you're dealing with one when you're researching puppies for sale. Pets are sold on Trade Me and Facebook. These are two of the preferred platforms puppy scammers use. But some do go to the trouble of creating bogus websites.
Free pet – just pay "freight" = puppy scams.
There'll be some reason why the freebie offerer can't keep the 'beloved' pet… Family hardship, death of the pet's owner, relocation, etc. All you have to pay is the airline transport fee for the dog to be delivered to you. For example, Jetpets NZ issued a warning advising of this particular type of animal travel puppy scams.
Free email account.
They'll use a free email service provider like Gmail, Yahoo, Hotmail, etc. Legitimate breeders are more likely to use email addresses pertaining to their website, eg [email protected]
You can't pick the puppy up in person.
Initially, scammers offer the pet in a location close to you, which is how they get your attention in the first place. But then there'll be some reason why they've relocated far away, where you cannot visit or collect the animal in person. They tell you they'll have to send the pet via animal courier.
Untraceable payment methods.
Puppy scams pros often want payment via Western Union or a similarly untraceable service. They might tell you to lie to the Western Union representative, saying that you're transferring money to family rather than buying something.
Inconsistencies in language, dates, names etc.
Liars need good memories to cover their tracks completely. Look for inconsistencies in your correspondence: from the company name to dates, details about the puppy, details about the pup's parents, and so on.
Spelling and grammatical errors.
If their correspondence is full of errors, that's a red flag because legitimate breeders will take the time to create a professional impression.
Unable to be contacted on the phone.
Don't buy a puppy from anyone who won't take the time to answer your questions in detail over the phone. If they're only available via email or text, that's not a good sign.
More money needed.
Once you've made the initial payment, there may be some reason why you need to pay more. The animal needs a specific crate, they need insurance, a health inspection etc. This is a common tactic of online puppy scammers.
Think about whether everything the "seller" is saying makes sense and can't have holes poked in it. Listen to your gut too.
Found the perfect new dog for your family?
So, you've avoided puppy scams and found the right breeder – fantastic. Now it's time to buy a puppy after reading our tips on how to do this.
Then, you can happily then bring home your stupidly adorable fur baby. Congratulations!
Make sure they're protected with quality pet insurance. PD Insurance offers affordable plans to suit your new animal's health needs, and if you're renting you might even find our third party liability coverage a plus. Get started by checking out our dog insurance plans here.
Click below to start your plan today.