Pet insurance for cats and dogs is all about being a responsible pet owner. There's no doubt about it pets are our companions, our kids and our cheerleaders; they're always there to lend a supportive paw through thick and thin. In fact, pet love helps us navigate COVID.
This bond that we share is just one of the reasons Kiwis want to protect their pets with pet insurance.
In this article Kiwi pet owners share their top reasons for choosing pet insurance for cats and/or dogs. What's clear is that pet owners don't just sign up indiscriminately hoping for the best. Rather, they have specific concerns for pets and are making concerted efforts to find the best pet insurance provider to safeguard furry family members.
Here's what Kiwi pet owners have to say:
Why I choose pet insurance for my cats and dogs
Having pet insurance for your cats or canines helps safeguard your finances when your pet is ill or becomes injured. In an emergency, pet insurance gives you the freedom to make quick decisions about getting your pet proper medical care without the burden of footing big bills alone.
Without having to worry about your bank account in medical emergencies you can focus squarely on your pet's wellbeing. Depending on the plan you choose, and the added benefits, your plan can cover surgery, hospitalisation, non-routine vet visits, dental, and so much more.
We recently surveyed pet owners about all things pet insurance and when asked why they took it out the top response, coming in at 56%, was:
"Pet insurance is important because it's a part of being
a responsible pet owner."
– Pet owners' top reason for having pet insurance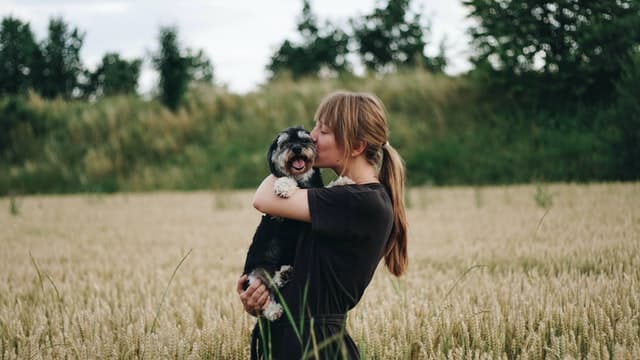 More reasons Kiwis opt for a pet plan
Following closely, other reasons pet owners gave for having pet insurance for cats and canines included:
55%. I want to protect my pet however I can
42%. I don't want to make a decision between money and my pet's life
39%. I couldn't afford a vet bill if my animal was seriously ill or injured
14%. Everyone/most people around me do so I do too
8%. Animals are income producing for me (eg. breeder, racer, etc) so pet insurance helps protect that
"I want to be a responsible pet owner"
Being a responsible pet owner is a bit like being a good parent. It's about getting the basics right but it's also about putting preventative measures in place for the unseen and unknown.
Giving your pet a good quality of life makes a big difference to their (and your) happiness. Things like a good diet, plenty of exercise and lots of time for bonding can all count towards being a quality pet owner. As does making sure your pet will be cared for properly in case of emergencies, sickness and accidents. The same goes for conducting routine pet care on a regular basis, to ensure their health is well maintained.
You could say that caring for your pet's basic needs fall into the known. Whereas, having pet insurance for cats and dogs is about both the known (like medications) and the unknown (like swallowing a dead bird and going to vet hospital)! Yes, this is a true-life story – read about these cute Labrador puppies' mishaps and adventures.

The best pet insurance plan you can have is one you feel happy with. It should cover all your basic expectations and more as well as be easy to understand and use, reliable and affordable. Read 'is PD Insurance good for pet insurance?' to find out more pawsome pet parenting facts.
"I want to protect my pet however I can"
Pets are really and truly family. And just as we have health insurance for our loved humans, pet insurance protects our loved furkids. Because yes, sometimes we get hooked on different breeds or become more of a cat person or dog person but pets aren't brands or types, they're emotional and sentient beings we share our lives with.
Pet insurance for cats and dogs doesn't just help our cat or dog to see the vet when needed or pay for medicine, it also helps us to feel good because we're giving our loved ones the care they deserve.
So is dog insurance worth it, and cat insurance too? Absolutely, and with PD Insurance you get one or more months of free cat insurance or dog insurance if you sign up online.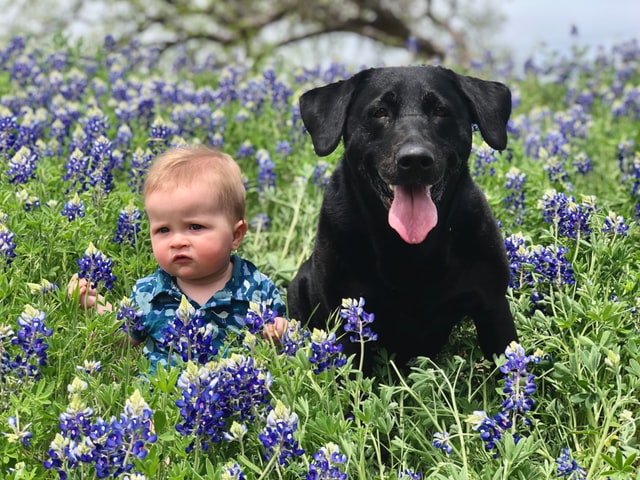 "I don't want to choose between money and my pet's life"
No pet parent should ever have to choose between money and a pet's life. Life threatening accidents and illnesses aren't things you can anticipate, but you can plan for it with pet insurance for cats and dogs.
What would happen if your dog gets hit by a car or your cat has an intestinal blockage but you can't afford to spend on life-saving medical treatment? In situations like these, pets' lives could be spared if you have pet insurance. Yet without it, you could find yourself financially and emotionally between a rock and a hard place.
Not only will pet insurance prevent you from ever landing in hot water like this but choosing pet insurance for cats and dogs gives you peace of mind even when things are going well. Still not sure? Read 'is pet insurance worth it' to find out more.
"I couldn't afford a vet bill for serious illness/injury"
Vet bills can easily skyrocket. Vaccinations and prescription medicine, not to mention overnight stays and surgery, can cost an arm and a leg. It's important to note these fees aren't making vets rich either. Rather, the facilities, equipment and training needed to give pets proper medical care costs a lot to implement.
That's is why even highly trained vets choose to insure their pets – they know the costs involved with treatment are big. On the other hand, when pet owners can't afford vet treatment, vets are often limited in the care they can provide for pets. This puts strain on vet mental health, leading to depression and even suicides.
The reality is that even if you have savings stored for a rainy day when a big vet bill arrives, you're bound to feel the pinch. Having pet insurance changes all this, and relieves you of the financial worry of having to choose between your pocket and your pup or puss. We're all about busting pet insurance myths to bring you and pets a quality service.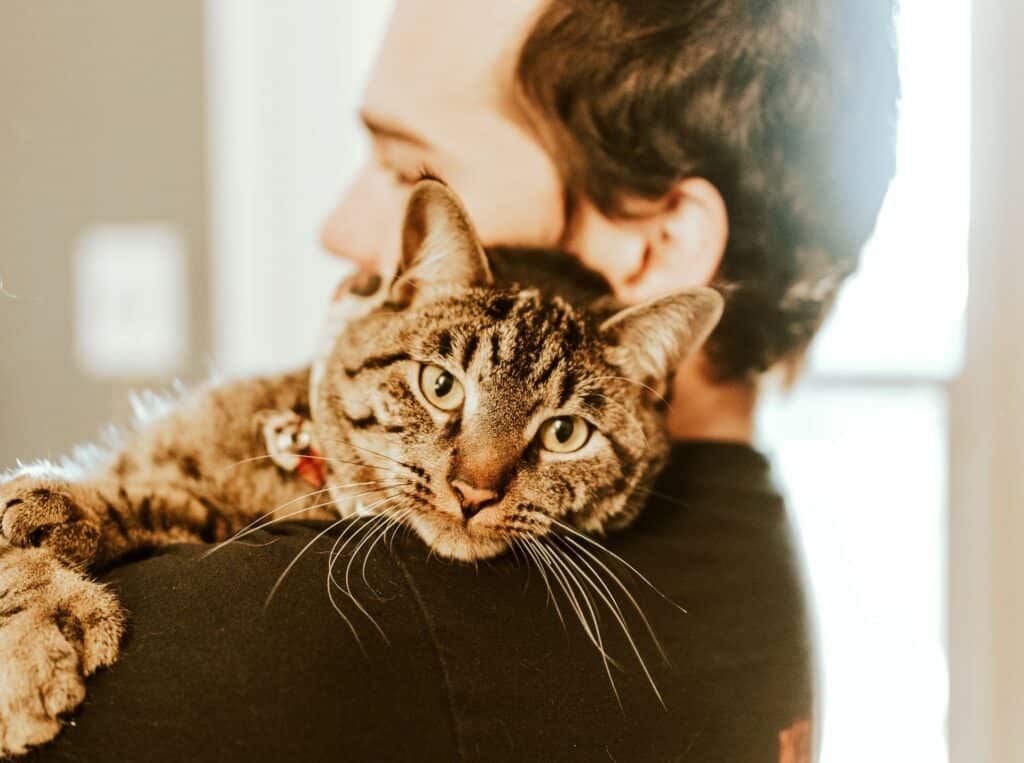 "I choose pet insurance because people I know do"
Pets bring us together. You'll often find pet owners make new friends through spontaneous conversations in the park or on the beach when their pets make friends with a stranger's pet. New and experienced pet parents are motivated to get insurance because of people whose opinions they trust.
This is one time when doing as those you know do comes with many benefits. People in general are also becoming more knowledgeable and aware of the financial implications of pet ownership. More often than not, a pet insurance plan can help you plan the roadmap to a long, healthy and meaningful pet ownership experience.
Find out how pet insurance helped give Steve the Russian blue cat and Harvey the Schnauzer softer landings after mishaps. And they're only two of the many substantial claims we see each week!
"Animals are income producing for me"
Any good breeder worth their salt insures their animals. Ethical dog breeders and ethical cat breeders are people whose animals aren't cash cows, they're little beings who deserve protection.
A good breeder will know that purebred dogs and purebred cats often carry genetic health issues. Regardless, they know it's important to keep their tribe in tip top shape for both the animal and its future human family's happiness.
Having pet insurance for their cats and dogs means breeders can more easily take care of their breeding pairs' health needs. They can quickly root out conditions that would otherwise be passed on. They may also insure their offspring and use it to tend to those important first few weeks/months.
If you buy your pet from a breeder, make sure you know how to avoid puppy scams and puppy mills in New Zealand.
Pet insurance gives cats and canines softer landings
Considering what Christmas gift to get your pet? Pet insurance for cats and dogs is one of the best things you can do for furry family members. They may not know you've signed on the dotted line, but they certainly know when you have peace of mind and feel it too.
Click below to find out more about our fast, simple and affordable online pet insurance plans today.